A Full-Service Insurance & Risk Management
Providing Peace of Mind
For residents and businesses throughout North Florida and Georgia.
Looking for more than a Quote?
A proposal is more than a simple quote (which we do offer). A proposal is an in-depth look at all the risks you face and it is a plan to properly insure you.
Request Now!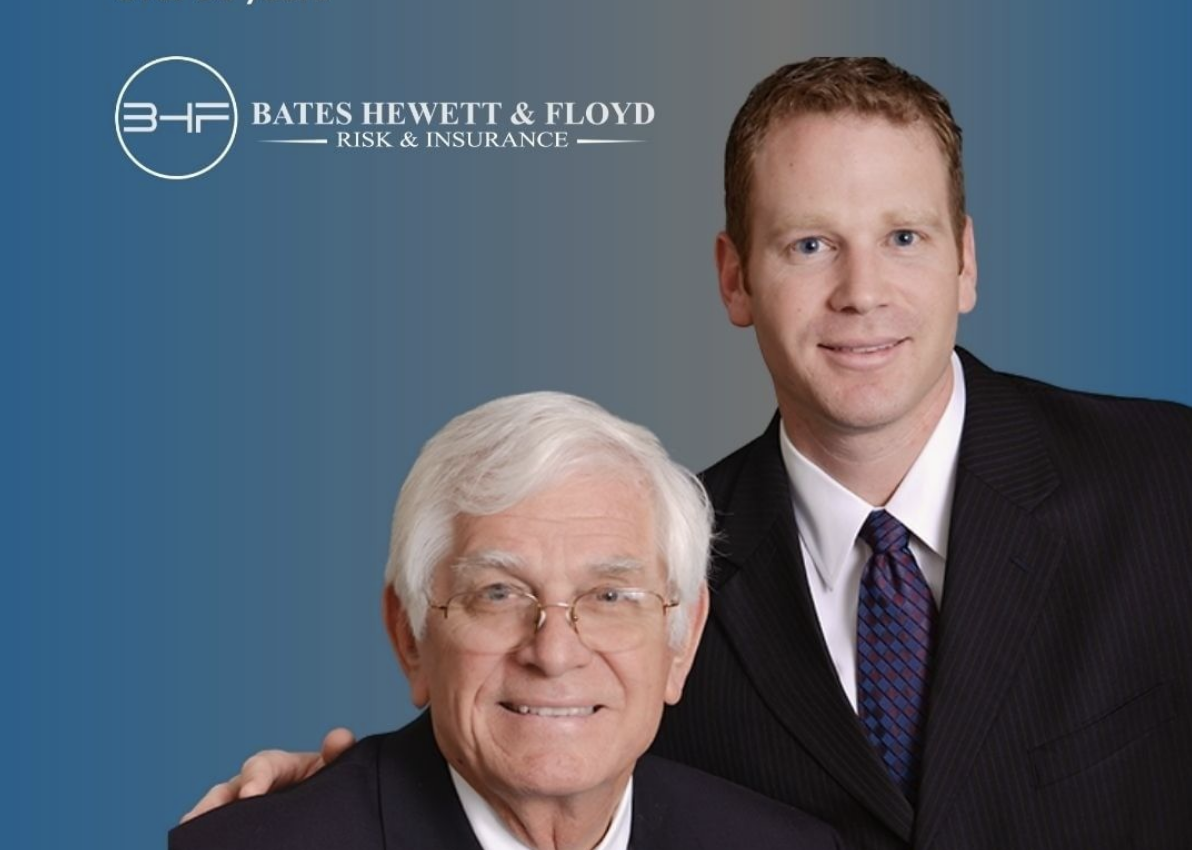 Not Your Average Local Agency
Bates Hewett & Floyd is not your average local agency. Our approach to insurance and risk, our longevity in our community and the way we treat our clients sets us apart. 
We are a full-service insurance agency working with individuals and businesses across Northeast Florida and Georgia.  
We are led by 2 generations proudly serving Palatka, Putnam County, St Johns County and surrounding communities for over 40 years!
Open Enrollment for Health Insurance is Coming!
Yes, you qualify for Health Coverage. Contact us today to discuss your options.
Click below to learn more about this important time!
Our periodic thoughts on current events, insurance, risk management, health insurance, and more.
Contact our Local Experts

Say Hello!
Email Us
Call Us
(386) 328-1100
Come Visit Us
Palatka Office
3400 Crill Ave., Ste. 2
Palatka, Florida 32177
St. Augustine Office
One News Place, Suite D
St. Augustine, FL 32086
Fleming Island Office
3168 US Highway 17 South
Fleming Island, FL 32003