A Full-Service Insurance & Risk Management Agency
Providing Peace of Mind
For residents and businesses throughout North Florida and Georgia.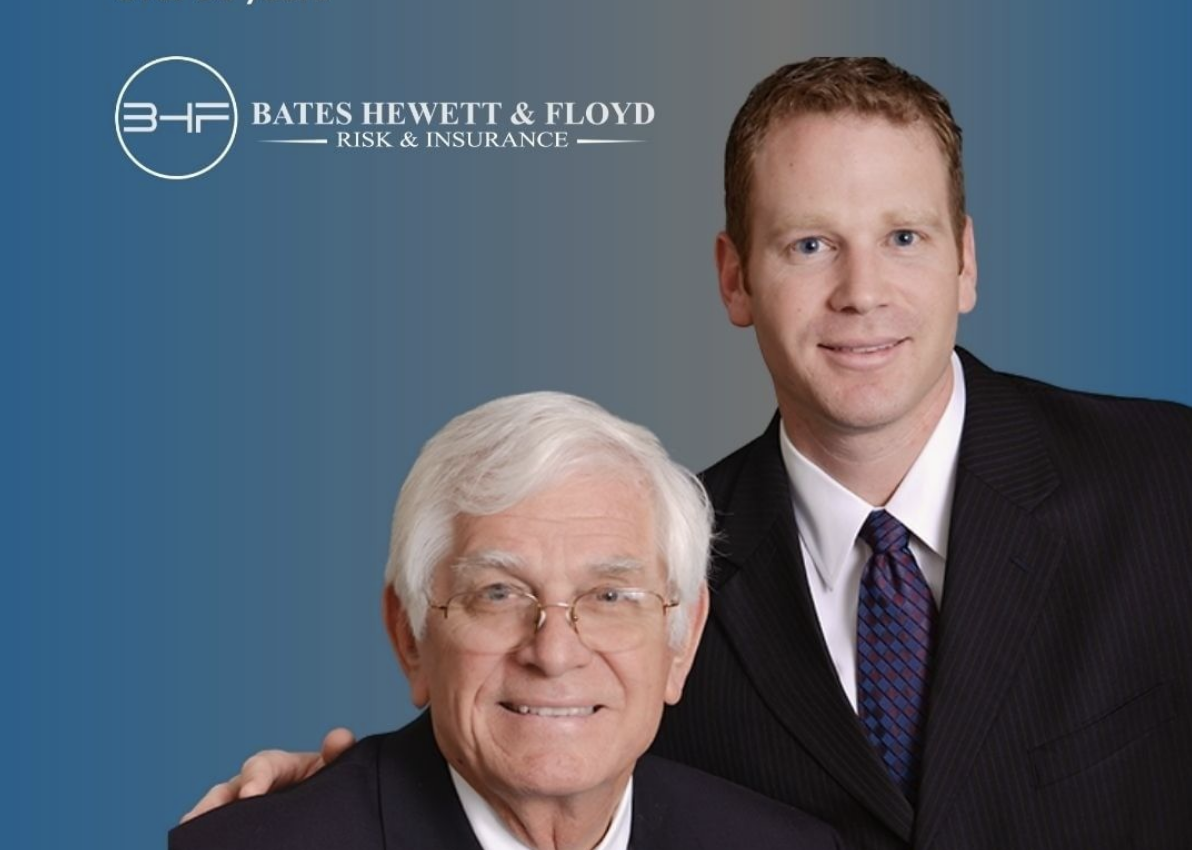 Not Your Average Local Agency
Bates Hewett & Floyd is not your average local agency. Our approach to insurance and risk, our longevity in our community and the way we treat our clients sets us apart. 
We are a full-service insurance agency working with individuals and businesses across Northeast Florida and Georgia.  
We are led by 2 generations proudly serving Palatka, Putnam County, St Johns County and surrounding communities for over 40 years!
Insurance & Financial Services
Contact us today to discuss your options
386-328-1100.
Looking for more than a Quote?
A proposal is more than a simple quote (which we do offer). A proposal is an in-depth look at all the risks you face and it is a plan to properly insure you.
Request Now!
Contact our Local Experts

Say Hello!
Come Visit Us
Palatka Office
3400 Crill Ave., Ste. 2
Palatka, Florida 32177
St. Augustine Office
165 Southpark blvd suite B 
St. Augustine, FL 32086